1. Register:
Getting started with Hideout.tv is super easy, and can be a great way for you to earn more free PED. It's important to only use hideout on one device though, as their rules for this have recently changed.
Once here you will need to register an account.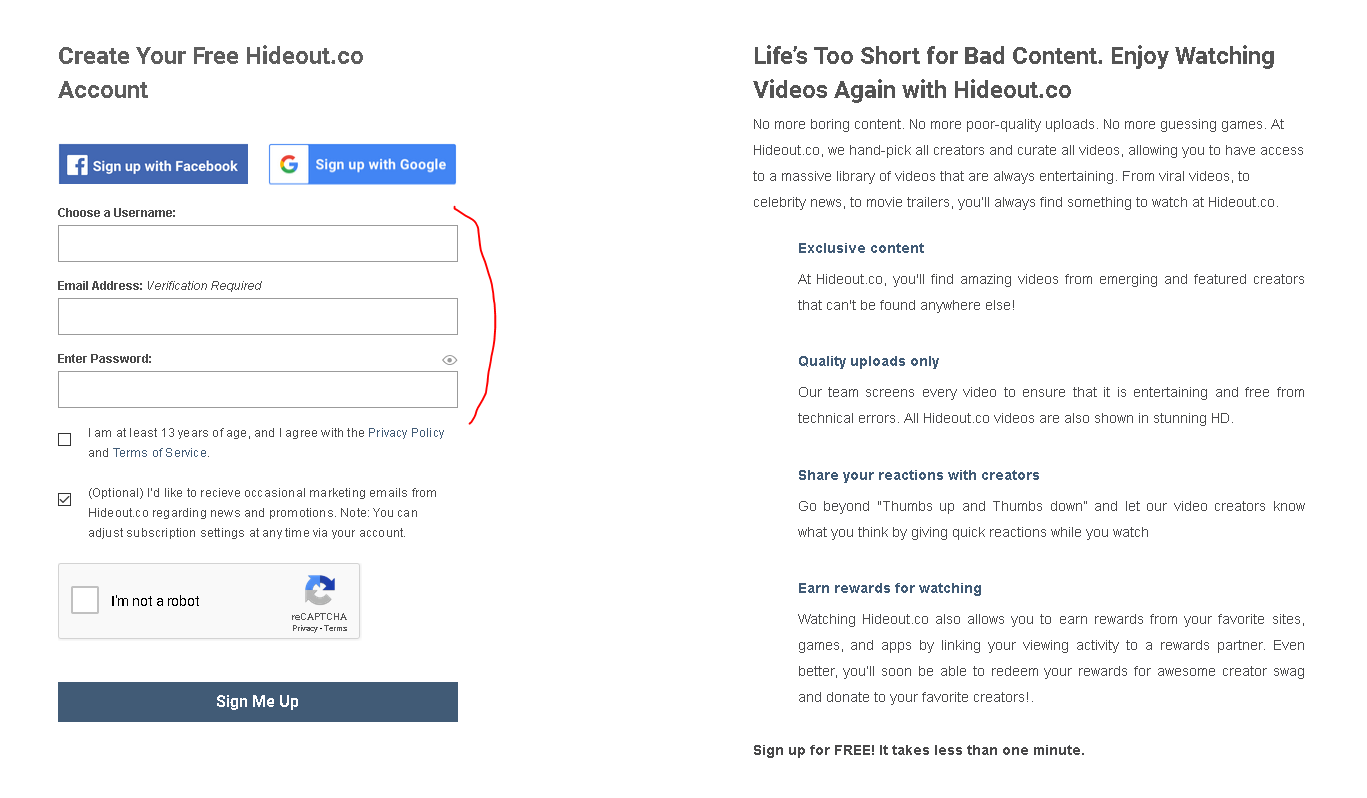 Verify Your Email. The email can take a while to get there, so make sure you give it a few minutes. You may also have to check your spam email box just incase it went there.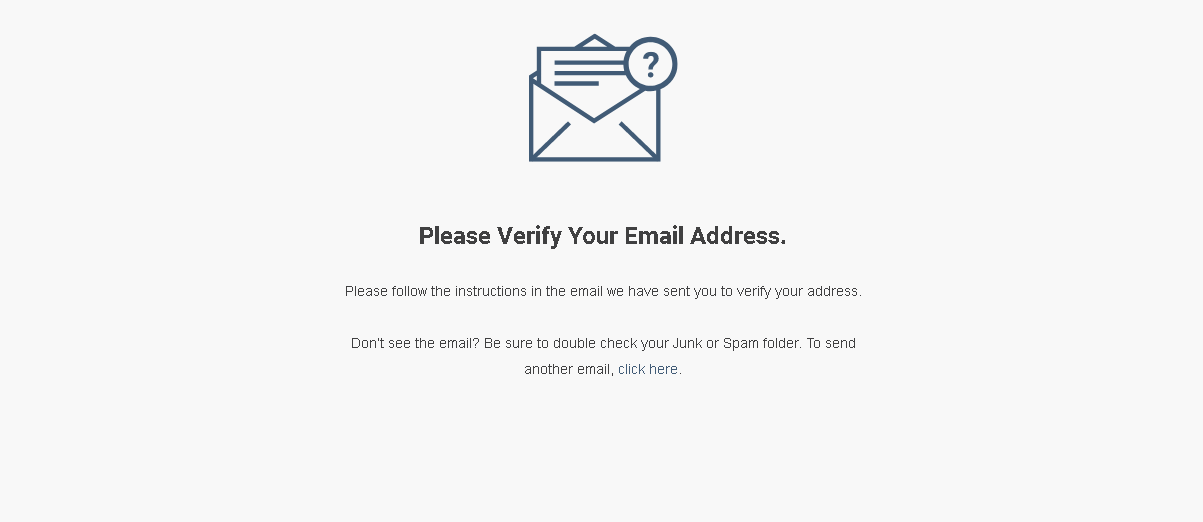 Once you have confirmed your email, log back in with the account you just created.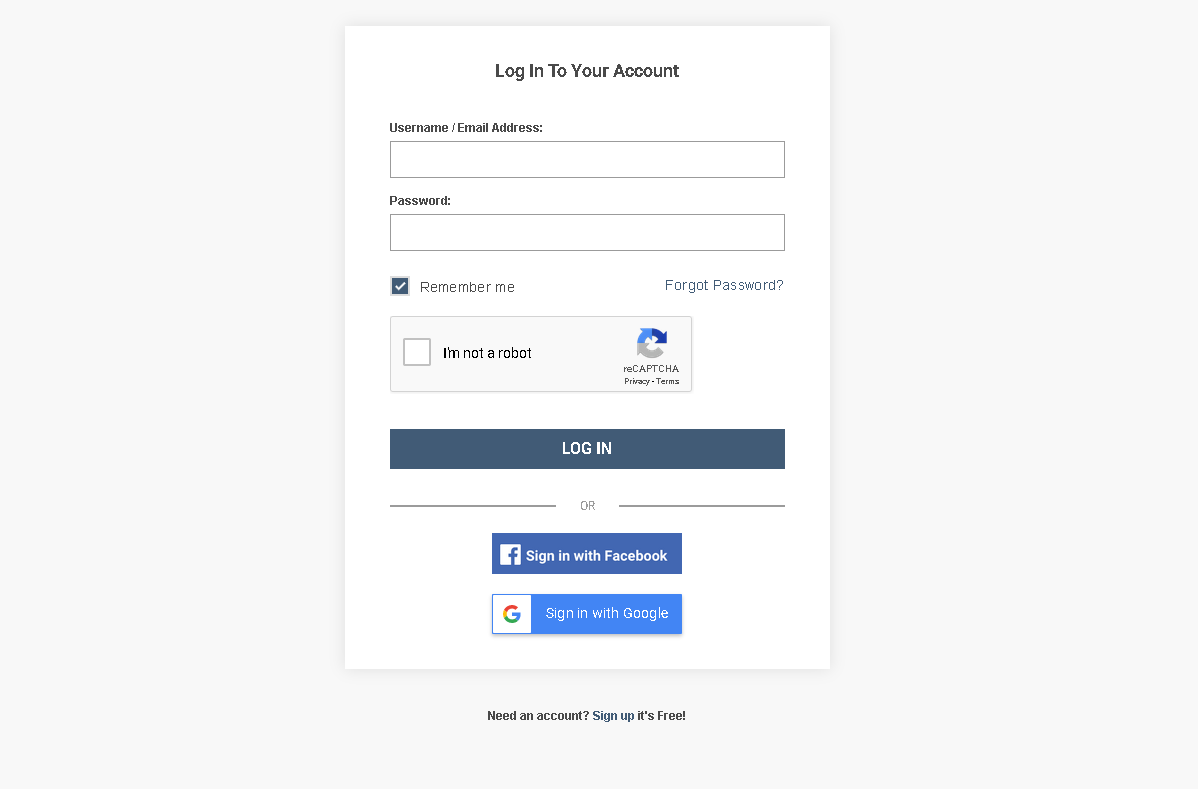 2. Watch Videos:
You can now start watching videos and earning points. Make sure you take advantage of the free points every day!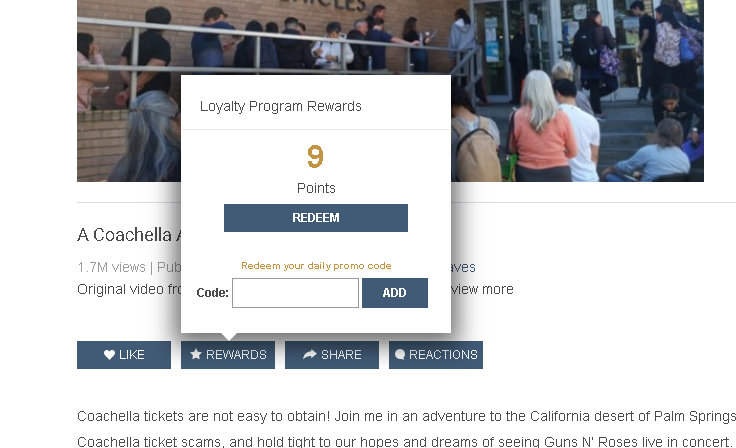 3. Connect Your Account:
Once you collect your first daily bonus, go ahead and start the withdraw process by clicking the "Redeem" button.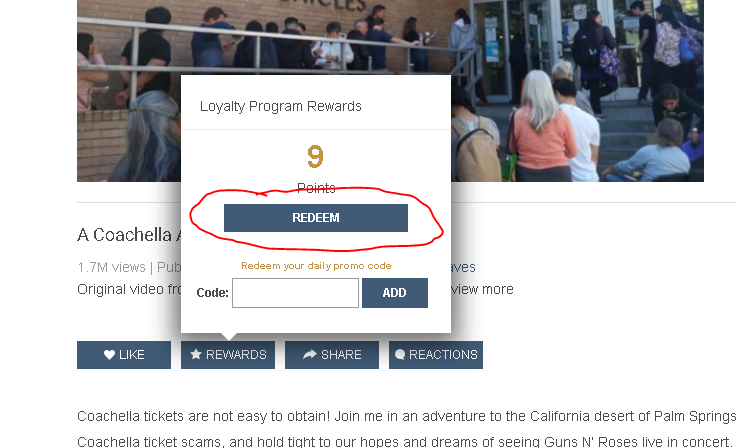 Your account might already be linked to the PEDflow website.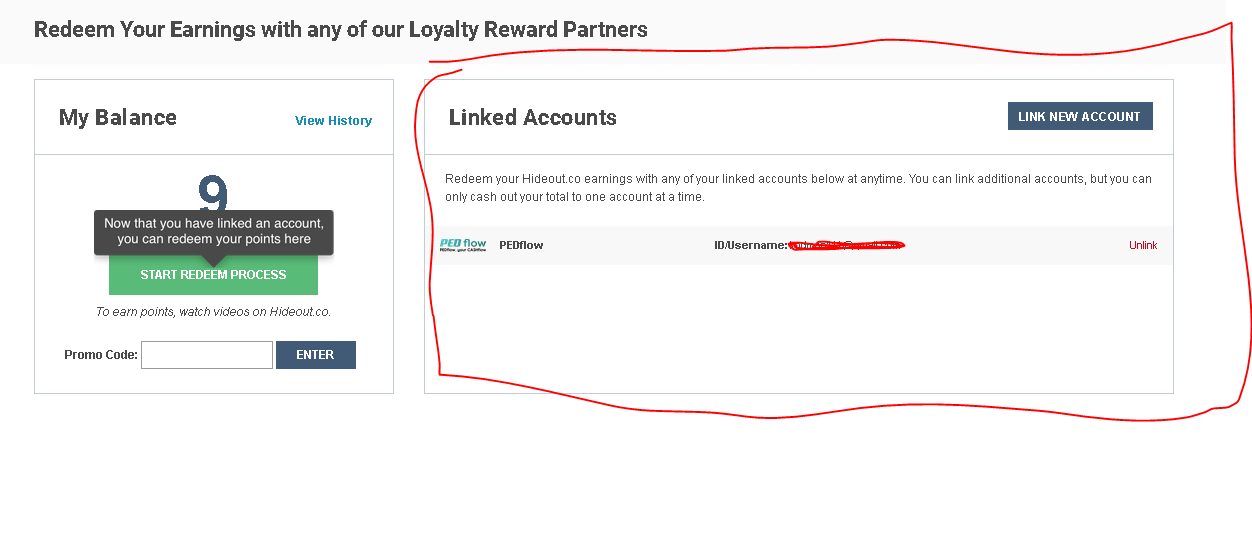 If you don't see PEDflow under your "linked accounts", click "Link new account" and choose pedflow.

Once you select PEDflow.com a new tab should open taking you to the login screen on PEDflow. Log in and wait for the Login Authentication screen to pass.
After the home page loads, leave that tab alone, and go back to the Hideout Tab, follow the instructions you see there.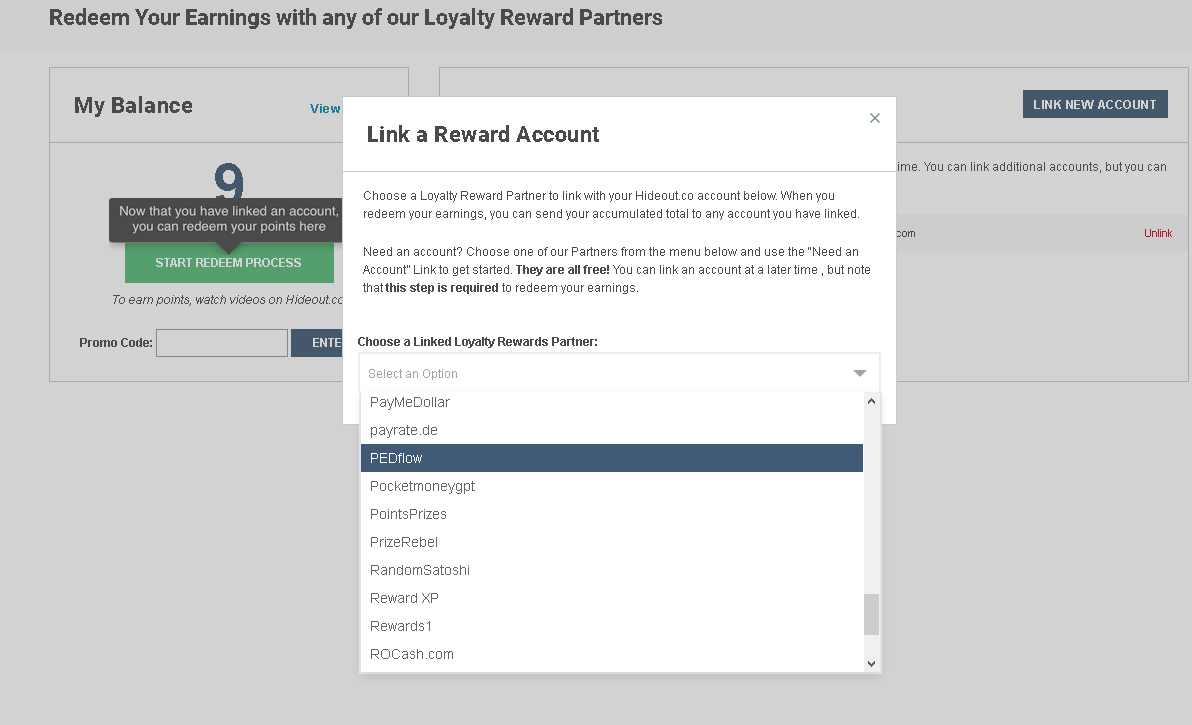 Make sure PEDflow is selected, and the "Redeem" button.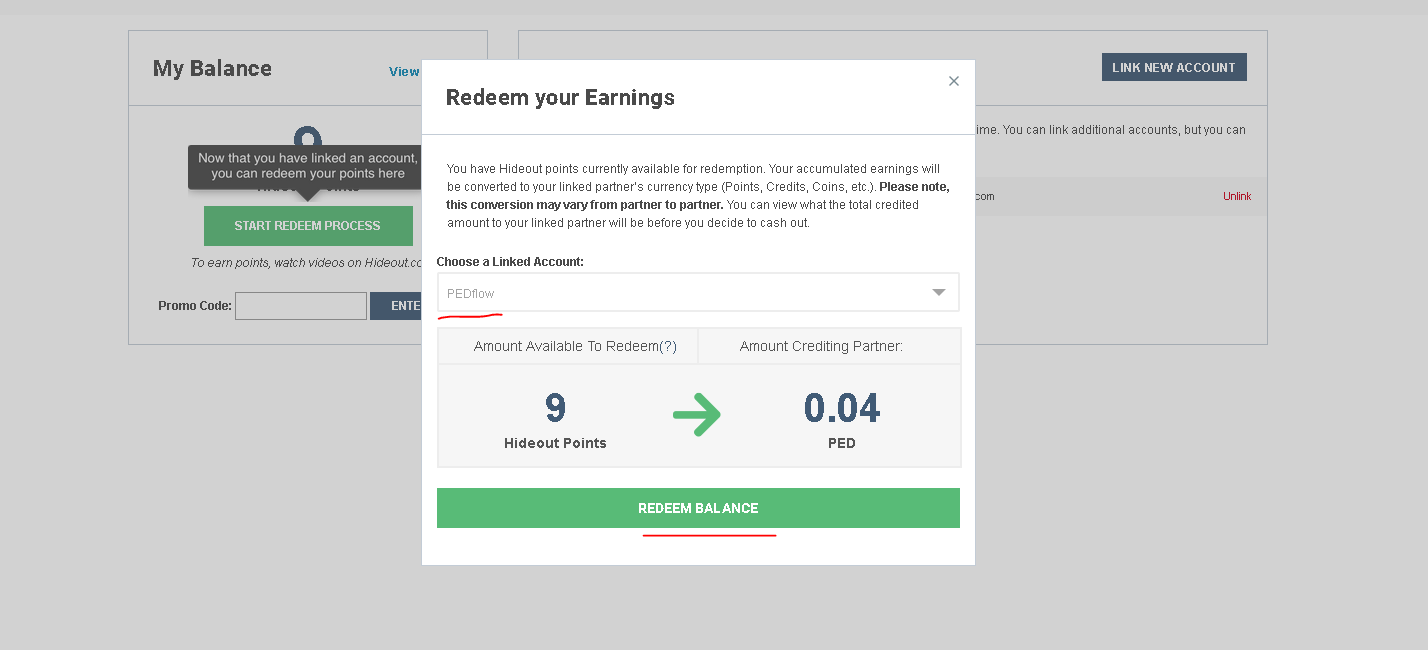 4. Earn Free PED:
Congrats and good job! You've successfully setup your Hideout account and can now start earning Free PED. Each time your Reedem points from hideout, you will see the payout entry in your PEDflow Center.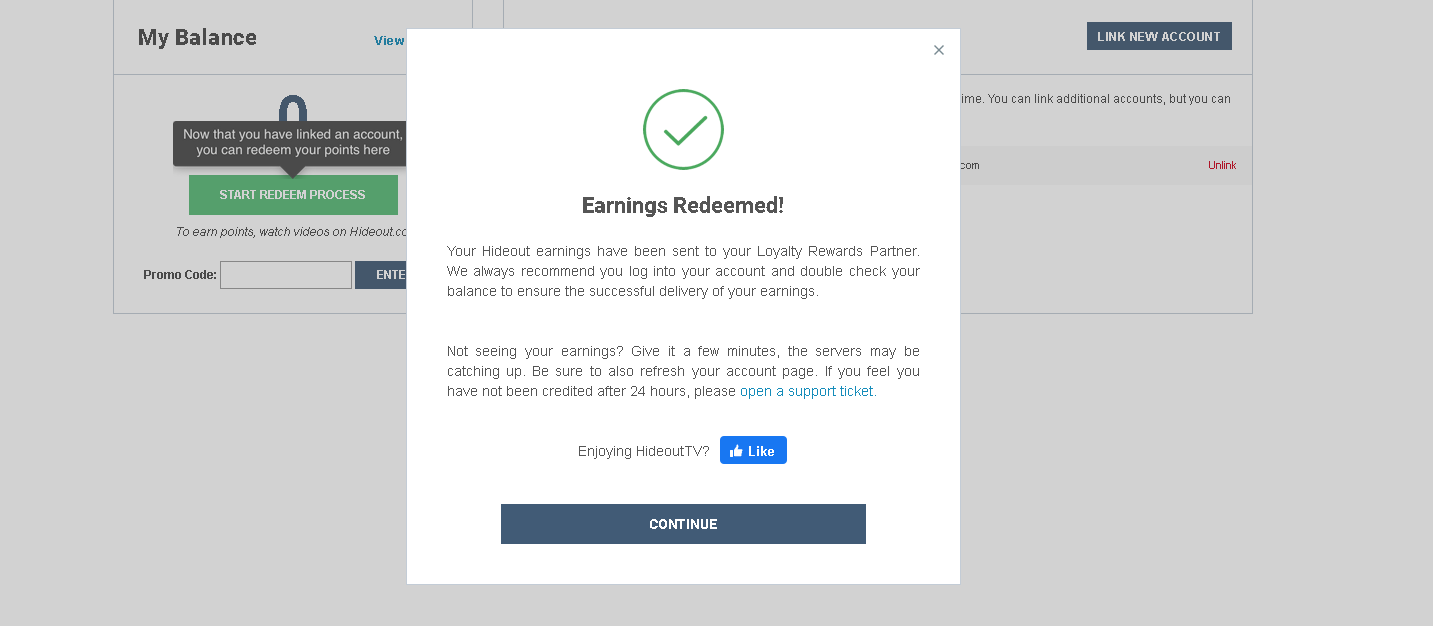 Make sure PEDflow is selected, and the "Redeem" button.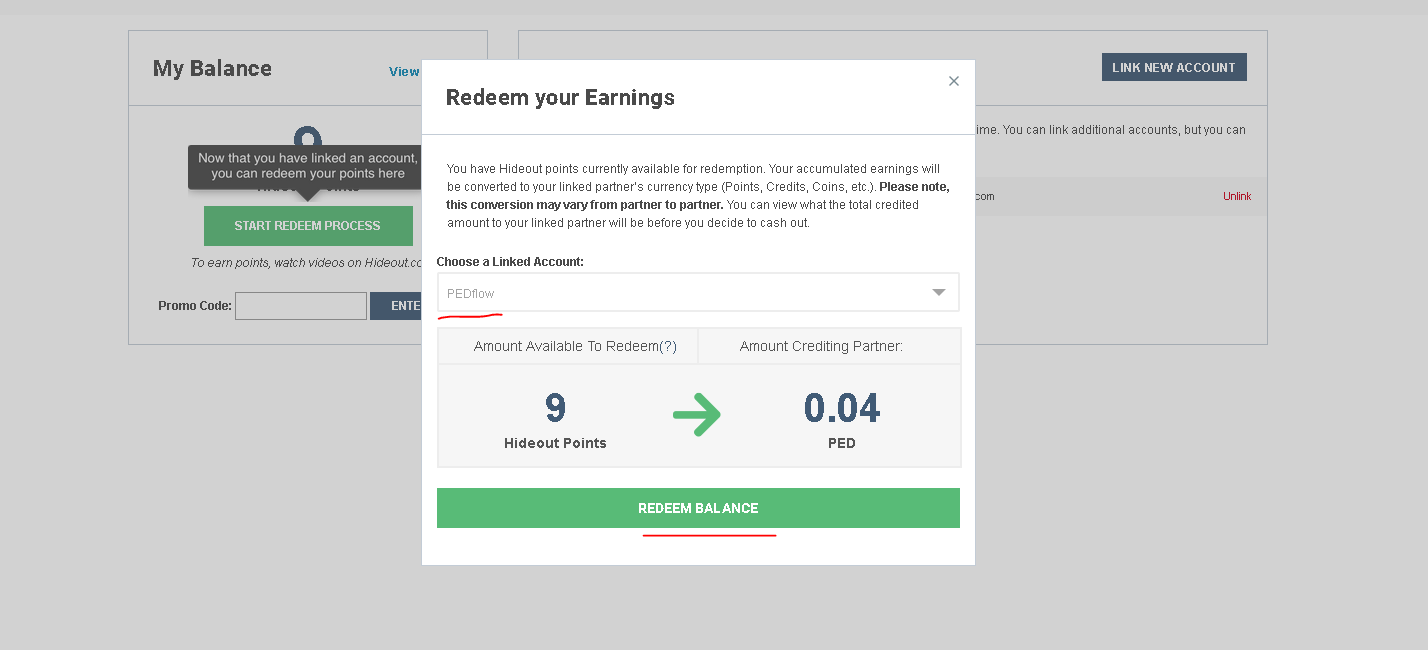 5. Tips For Hideout:
At this point you are ready to go, but there are some tips to using hideout that might make things a little easier for you. Another good place to get help should you have any problems with hideout, is the PEDflow Discord Server
You can only withdraw 5 times daily, so make sure not to withdraw to frequently.
One of the biggest issues most users have are related to ad blocker's. Make sure these are disabled.
If an advertisement freeze's, refreshing or clicking a new video works best.
When ad's freeze, you can sometimes scroll the screen down very slightly to resume ad.
A random fix is sometimes switching browsers, switching back and forth between chrome to firefox seems to help.
As a last resort, clearing your cache and reloading your browser might help.